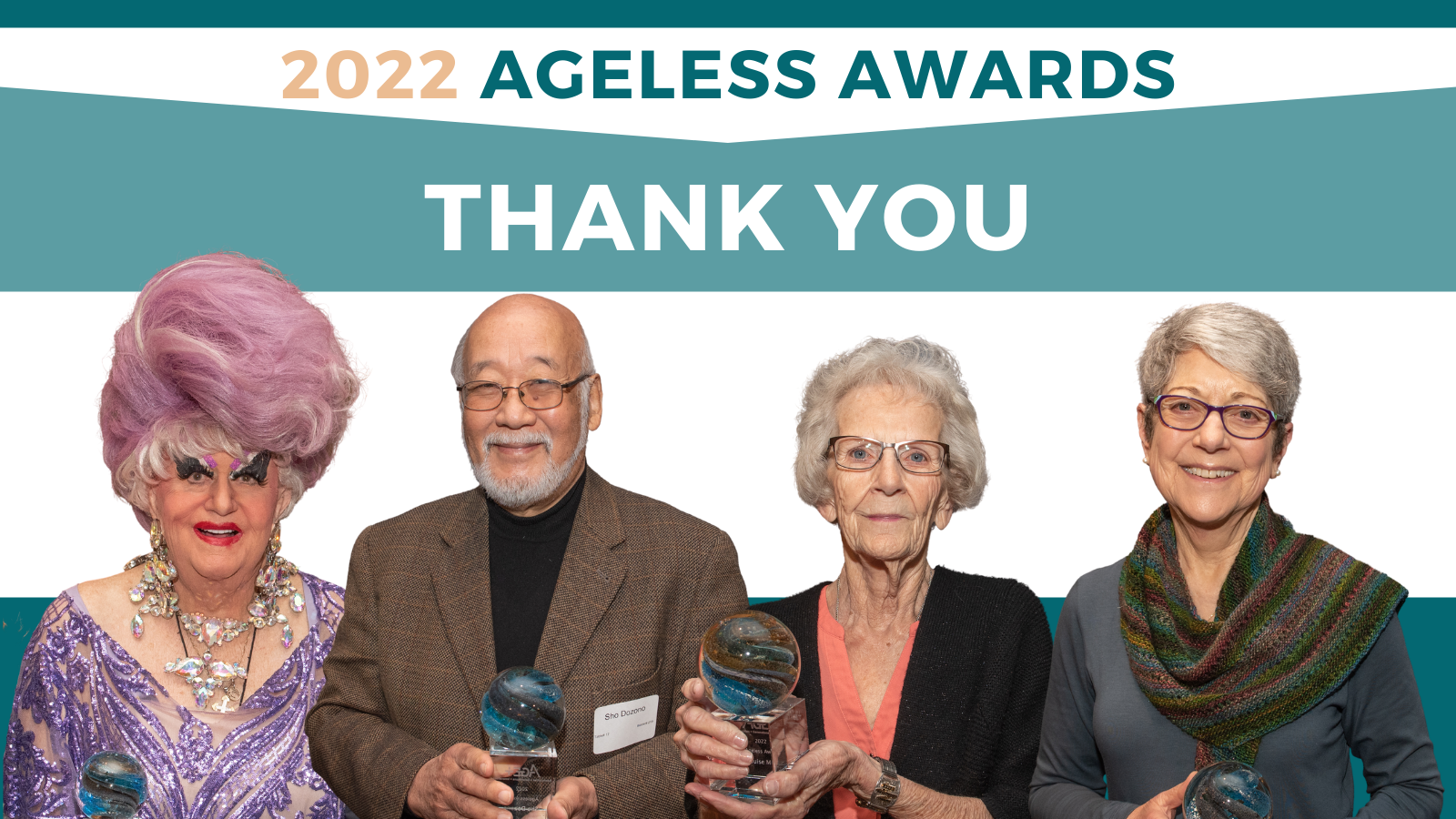 2022 Ageless Awards
We want to, once again, congratulate our 2022 Ageless Award honorees as well as the Age-Friendly Business Award recipient! If you missed the inspiring show, you can watch the recording to learn more about the honorees! 
Thank you to our supporters!
We are so grateful for the support and generosity toward improving the lives of older Oregonians and their families. If you were unable to make a contribution during the show, there's still time to give a gift today!
AGE+ proudly to celebrated Walter Cole/Darcelle XV, Sho Dozono, Louise Muir and Susan Sokol Blosser at the 2022 Ageless Award celebration. 

Click here to read their bios!
The Ageless Award
Each year, the Ageless Award is given to individuals who are 75 years or older, demonstrate the importance of living a purposeful life and who continue to make significant contributions to society: as volunteers, philanthropists, mentors and civic leaders. AGE+ gives out this award because we think it's important to celebrate people who have gone above and beyond throughout their lives to serve others, and who inspire people to do more in their communities.
AGE+'s annual Ageless Award Luncheon and fundraiser is our way of reminding others how important the contributions of older adults are to our communities, not only because of the work they've done throughout their lives, but also because of the contributions they continue to make into older age.
Ageless Award Honorees have to meet the following criteria:
75 years or older

An individual who has made and continues to make substantial contributions to the lives of others

An individual who serves as a model showing that our elders are a significant part of the community fabric
To see a full list of our distinguished past honorees, click here.