Supportive services for this project are delivered via community-based care networks called Circles of Care. This AGE+ program pairs older Oregonians with local volunteers to assist with everyday tasks, as well as provides opportunities for older adults to give back to their communities in meaningful ways.
AGE+ established Circles of Care in The Dalles in 2019. Through a partnership with Hood River Valley Adult Center and Providence Hood River, a Circle was also formed in the Hood River Valley. As we ramp up our housing projects in Talent and Madras, we are also establishing Circles in those communities.
If you would like more information or to participate in Circles of Care either as a volunteer or a recipient of volunteer assistance, please contact our community liaisons in Hood River and The Dalles at COCadmin@ageplus.org or (541) 397-0724. For the Talent area, contact Luis Ibáñez Dalponte at libanez@ageplus.org or (541) 897-2323. If you'd like to fill out an application, please click below.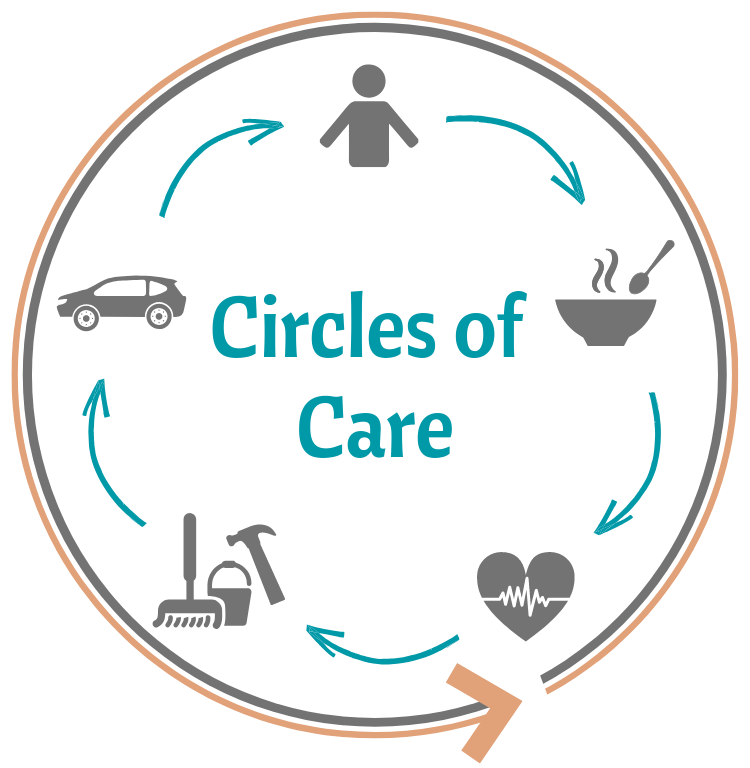 ¡Hablamos español! Si usted está buscando hacerse un voluntario o coordinar servicios para usted o un querido, podemos proveer la asistencia en español que necesita. Para hablar con un miembro del equipo de AGE+ en español, comuníquese con Luis Ibáñez Dalponte por libanez@ageplus.org o (541) 897-2323.
To become a Circles of Care volunteer, please fill out an application for the location of your choice:
If you are an older adult in the Hood River, The Dalles or Talent areas and would like to receive Circles of Care services (or you represent an older adult who would like to receive services), please fill out a client services request form: