Dear friends and supporters,
Thank you for joining us in making Oregon a better place for older adults and their caregivers.
Our work together is critical and urgent. Our country and state are experiencing a huge, permanent demographic shift. Within 8 years, we'll have as many adults 65+ as children under 18. In many rural areas of Oregon, older adults already comprise 25-30% of the population. What does this new reality mean for our workforce, long-term care, housing, medical care, and services? Our systems are not ready for us.
AGE+ is dedicated to creating a state that provides access to options, services, and opportunities for all Oregonians as they age. We have our work cut out for us, but are up to the challenge. Along with our partners, we are leading Shared Future Oregon—a movement to make Oregon an age-friendly state.
Your support for Shared Future Oregon will make a difference now and in the future!
Every day, our grassroots advocacy and innovative age-friendly projects are helping communities become better places for ALL Oregonians to grow older.
Our Housing Initiative in rural Oregon will break ground on TWO projects of affordable housing for older adults in 2023.
Circles of Care, recently expanded to two new communities, is connecting older adults with volunteers to help with everyday tasks like grocery shopping, medication delivery, and friendly check-ins.
We continue to work together with local community centers that serve older adults to address challenges incurred during the pandemic and readying them for an increased population of older adults to serve.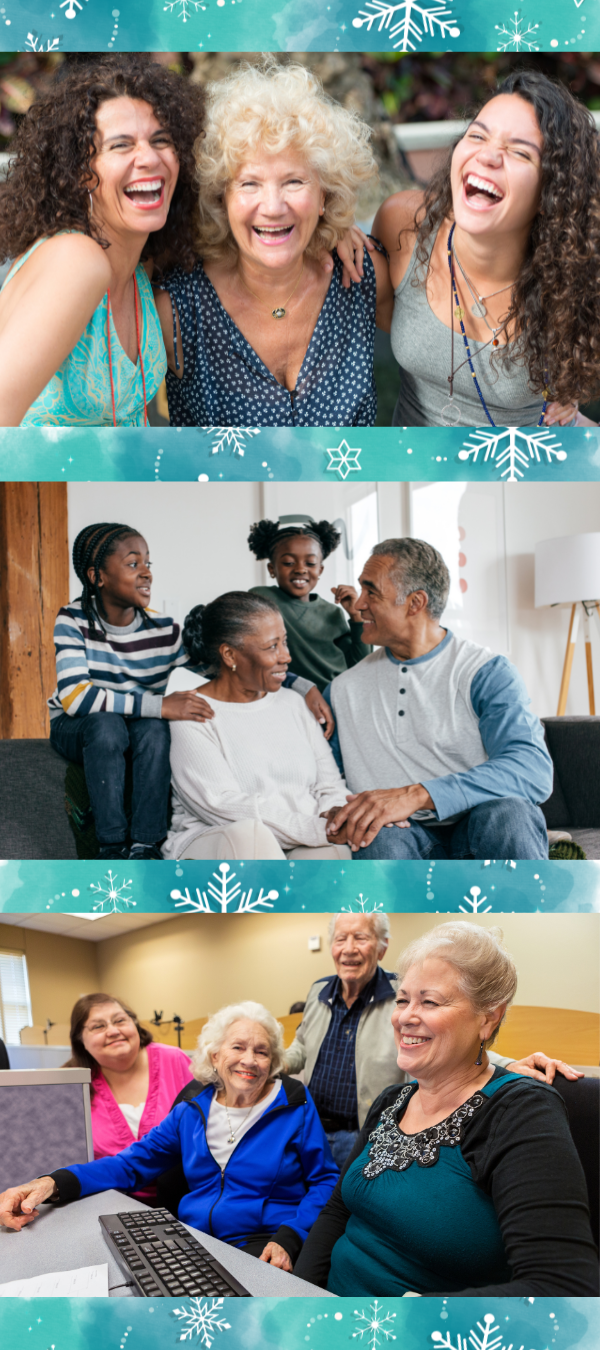 Your tax-deductible gift to AGE+ makes it possible. Please click here to join our work.
Thank you and best wishes for the New Year.