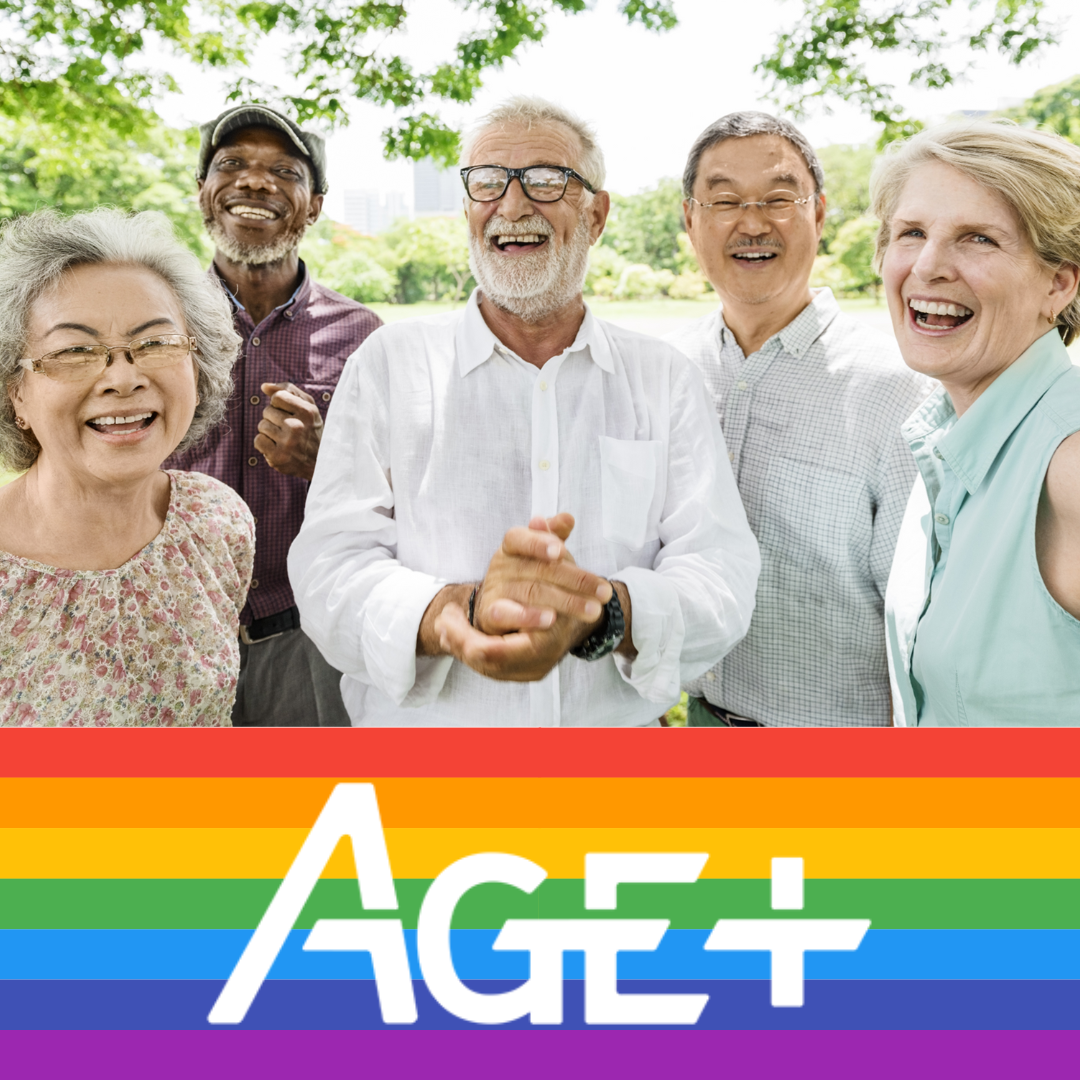 Most LGBTQ+ older adults have experienced lifetimes of prejudice and social stigma. This discrimination has many effects, from health disparities to heightened economic disadvantages and social isolation risks. Despite this adversity, LGBTQ+ older adults have shown remarkable resilience and built movements. 
 
While Oregon has done more than other states to enhance outreach and develop supportive services and programs to improve outcomes, history cannot be unwritten. Fears of being "outed," denied, judged, or receiving inferior services are real. This is true in urban, suburban and rural areas around the state. Stereotypes wrongly tell us LGBTQ+ people primarily live in big cities, but roughly a quarter of this population lives in small cities, towns and rural areas of the country*. Geography can exacerbate the hardships many aging adults experience in accessing quality care and inclusive social opportunities. Combined with the tribulations LGBTQ+ people face, the chance to live purposeful, healthful lives may seem impossible.
For Oregon to be an equitable home for all people, we must make intentional, considerable strides in creating safe, culturally competent, affirming support for all LGBTQ+ older adults.
In case you missed it, we released the briefing paper "Seen, Heard and Here—Older LGBTQ+ Oregonians" last year. Since then, we've continued to learn, listen and build relationships with organizations serving LGBTQ+ people to inform our advocacy work for Shared Future Oregon. Representation matters, and we will continue to uplift the voices and make known the plights of older LGBTQ+ Oregonians. Click here to read the paper!
NARA NW 2SLGBTQ+ Call Specialist Line is a telehealth support line available Monday-Friday from 10am to 3pm PT: (971) 420-7176.

Northwest Portland Area Indian Health Board's Paths (Re)membered Project centers the Two Spirit and LGBTQ+ community—its strengths, resiliencies, and histories—in a movement toward health equity. 
Transgender Aging Network (TAN) exists to improve the lives of current and future trans/SOFFA (Significant Others, Friends, Family and Allies) elders.

LGBTQ+ Elders of Color

 raises awareness and visibility for LGBTQ+ older adults of color. They connect individuals and build community through social engagement.

Alzheimer's Association: LGBTQ Community Resources for Dementia

 provides information about the particular challenges the LGBTQ+ community faces relating to Alzheimer's and dementia.

The National Resource Center on LGBTQ+ Aging, a program of SAGE, is the country's first and only technical assistance resource center focused on improving the quality of services and supports offered to LGBTQ+ older adults, their families and caregivers. 

SAGE National LGBTQ+ Elder Hotline connects older people with responders who are ready to listen. The toll-free line is available 24/7: 877-360-LGBT(5428).

Check out the materials and results from the Oregon LGBTQ+ Older Adult Survey conducted in 2021.
*source information available via our briefing paper