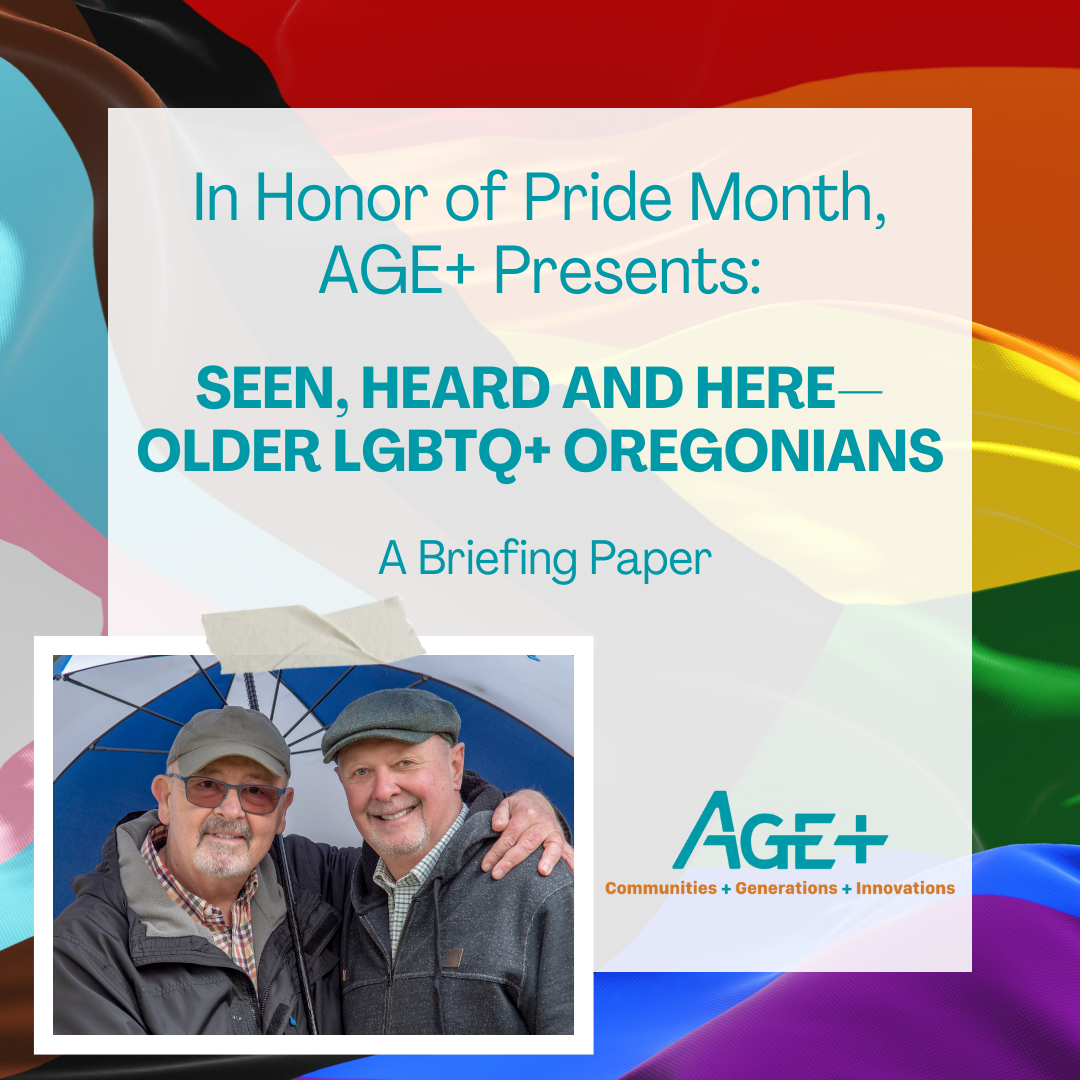 Dear friends and supporters,
Our goal at AGE+ is to make sure all older adults have a voice. It's important to us because we know that in the quest to live life fully and authentically, representation matters. With that and in honor of Pride Month, we are happy to present our newest briefing paper:

 

Seen, Heard and Here—Older LGBTQ+ Oregonians. 
This paper aims to increase understanding of the unique needs and experiences of LGBTQ+ older adults in Oregon. The only way we can all thrive is by creating an Oregon where our differences are celebrated, respected and considered across sectors, service industries, communities and generations. Please join us in this effort by r
eading this briefing paper and sharing it with your network. 
Keren Brown Wilson, Founder & CEO
Stephanie Hooper, President